CEE 3434 Design of Steel Structures 1
The primary objective of this course is to understand and apply the principles of structural steel design. The course will explore the behavior and design of structural steel members and steel-frame buildings including tension members, compression members, flexural members, connections, and beam-columns. To provide necessary context, the course will also investigate structural steel material, design methodologies, loading on steel buildings, and the AISC Manual of Steel Construction. The course culminates in a design project in which the students design and detail a multistory steel building.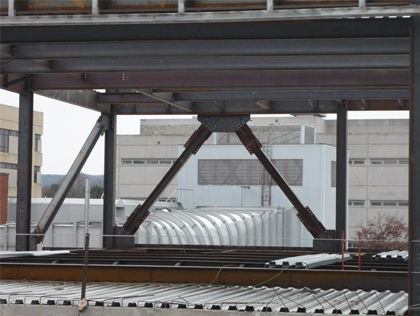 Braced frame analyzed as part of the CEE 3434 class.